Bio
The Band

ShoreGrass is a bluegrass band from the Connecticut shoreline comprised of Frank & Barbara Shaw (banjo & guitar), Paul Pozzi on mandolin and various musicians on bass, fiddle and Dobro. The full ShoreGrass band is often a quintet, but they also perform in smaller configurations, during which they sometimes call themselves SHORTGrass!  The group has performed locally as well as around the Northeast since 1996. 
The very first time they called themselves ShoreGrass was in January, 1996 at a "Soup for All" benefit at the 1st Congregational Church in Branford, CT, with the Shaws, Dave Dietrick and Dick Hall. Through many seasons and many band changes, the music goes on based on family-oriented values, love of making music and the support of people who enjoy their music. 
Their music is a lively mix of traditional bluegrass, old-time, early country, gospel and folk songs as well as original pieces reflecting their roots in contemporary music with a local flavor. The group has several singers who alternate leads on 3-part vocal harmonies, and that unique bluegrass blend of guitar, banjo, mandolin, fiddle, bass and Dobro. Their musicianship demonstrates the range and uniqueness of each instrument as well as an unusually rich vocal blend, all delivered with the special sense of humor that marks all ShoreGrass performances. 
ShoreGrass has released four albums, including "In Connecticut" (2001), "Songs of the Civil War Era" (2005), "Going Home" (2007) and "Hummingbird" (2014). Bluegrass Unlimited magazine called their "Going Home" album "a pleasant collection of down-home music that should attract considerable attention for the band."  Sing Out! magazine called ShoreGrass "a refreshing reminder of what bluegrass music is really all about:  a talented, family-based band that seem to truly relish playing and singing together."
The People
More photos and descriptions to come!  There have been numerous fine musicians playing with ShoreGrass, and one of these days we'll make a list and name them here!  In the meantime, check out the Band History page for a gallery of photos of many of these musicians performing with ShoreGrass.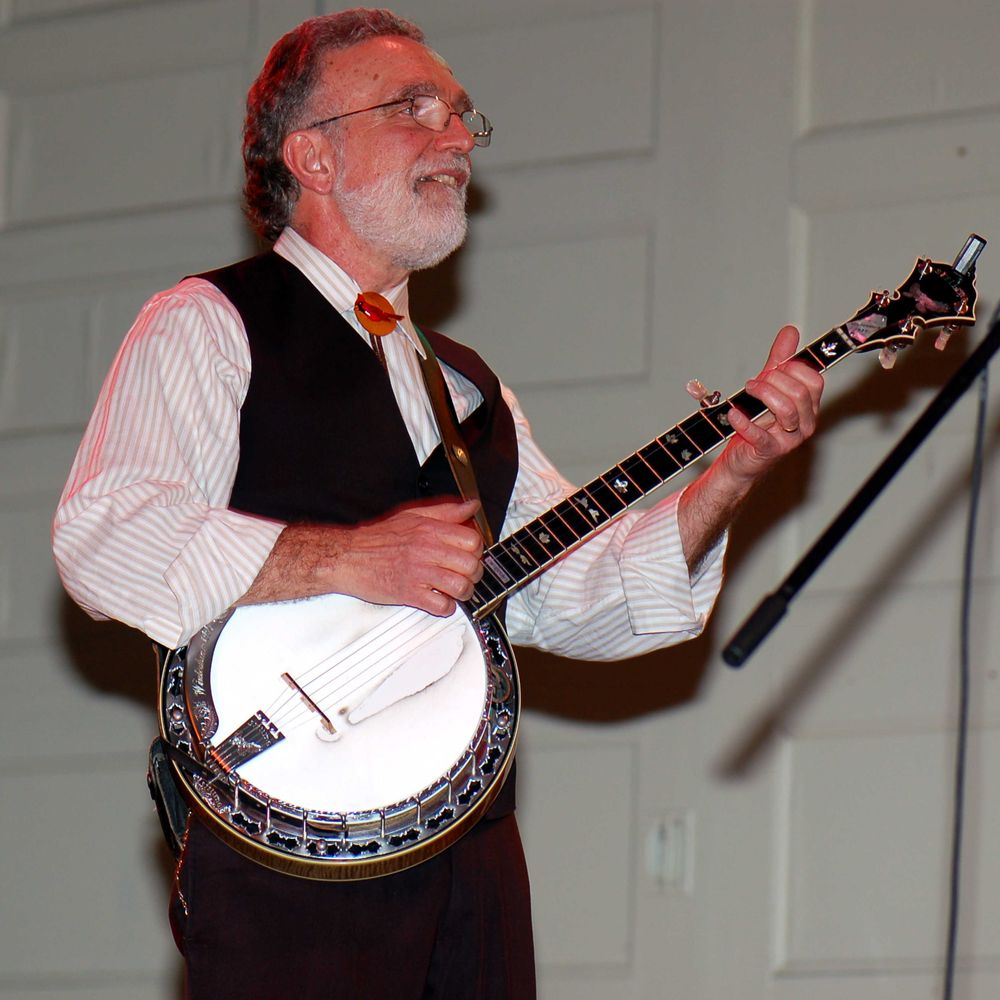 Frank Shaw
Frank Shaw plays banjo, guitar and bass and sings lead, baritone or tenor.  He was winner of the 1st place old-time banjo award at the 2001 Roxbury Contest and currently teaches banjo, giving private lessons in both clawhammer and 3-finger style.  Frank is a retired mechanical engineer and was an electric bass player and vocalist in the 70's folk/rock band Clean Living, which recorded two albums on the Vanguard label.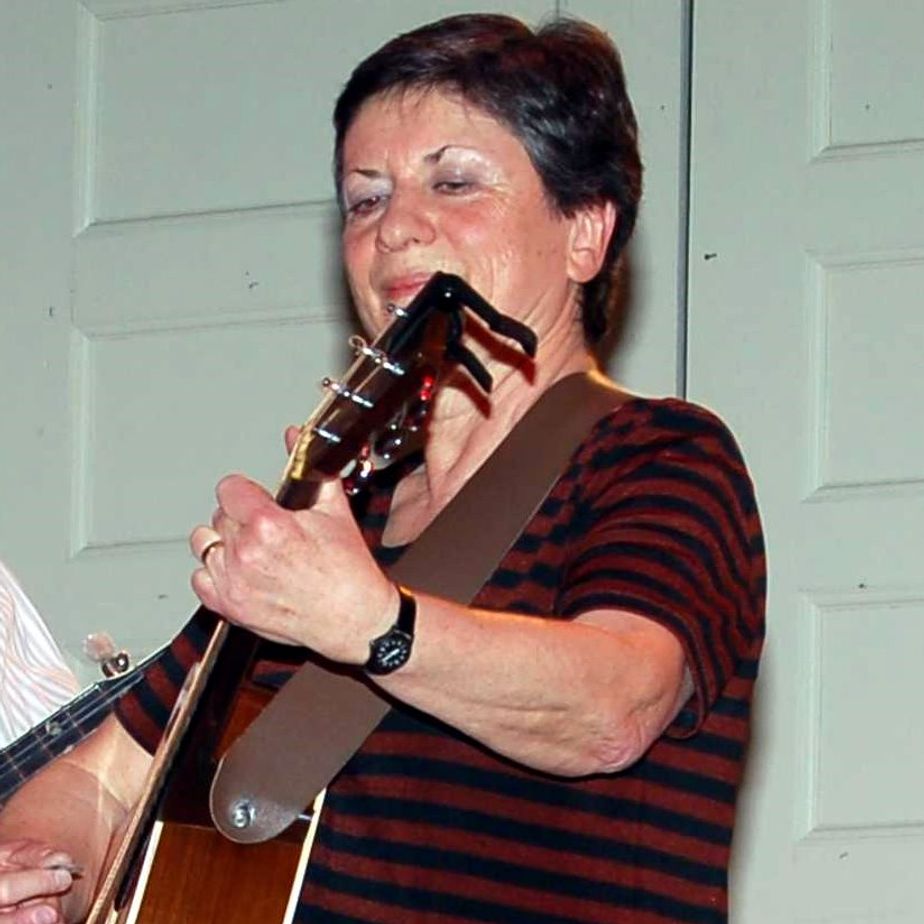 Barbara Shaw
Barbara Shaw plays rhythm guitar (and sometimes bass and fiddle), sings lead and harmony vocals and writes original music. She is a retired IT consultant and currently enjoys writing (among other things, her "Bluegrass Benediction" was published in "Bluegrass Unlimited" magazine), photography and traveling with her husband Frank in their motorhome.  She and Frank were original members of the band Professors of Bluegrass and subsequently founded the band ShoreGrass. She handles all the band business, one-stop go-to for bookings, publicity, web maintenance, graphics, online music sales, etc.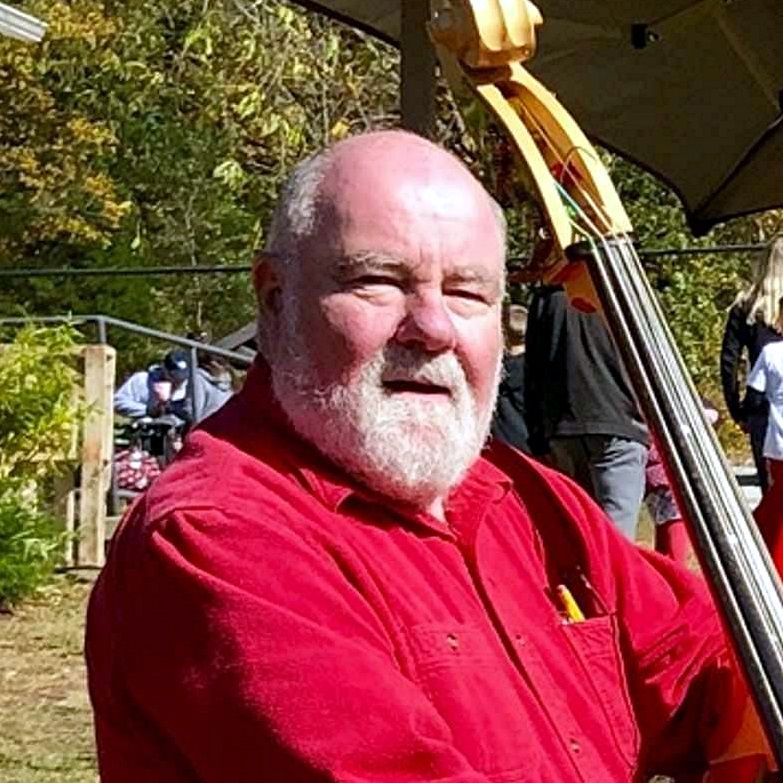 Louis Audette
There's so much that can be said about "Uncle Louie," but you have to meet him and hear him to really understand!  This fine bass player can regale you with stories and charm you with his charisma.  Nuff said.